Geography L1 - Resources and Development
Identification only: Major soil Types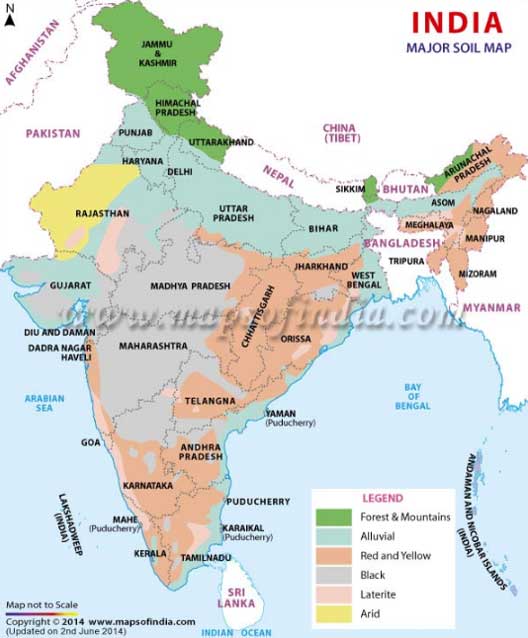 Geogrpahy L2 - Water Resoruces - Major Dams
(1) Salal
(2) Bhakra Nangal
(3) Tehri
(4) Rana Pratap Sagar
(5) Sardar Sarovar
(6) Hirakud
(7) Nagarjuna Sagar
(8) Tungabhadra (Along with rivers)
Geography L4- Agriculture
Identification only
(a) Major areas of Rice and Wheat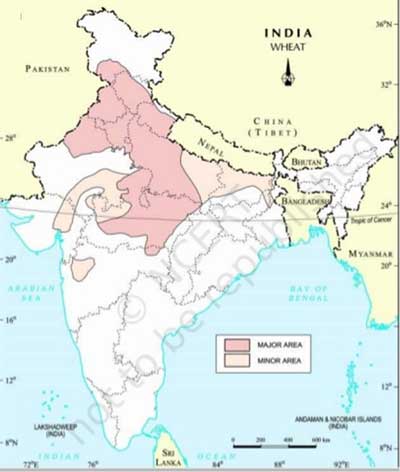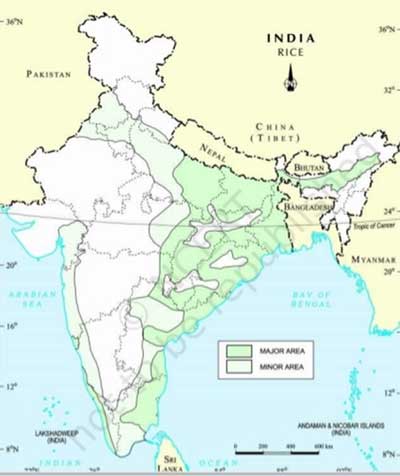 (b) Largest / Major producer states of
Sugarcane – Uttar Pradesh
Tea – Assam
Coffee – Karnataka
Rubber – Kerala
Cotton – Gujarat
Jute – West Bengal
Watch below the Video of Map items of Major Dams and the largest producing states of major crops.
Geography: L5 - Minerals and Energy Resources
(I) Iron ore mines:
Mayurbhanj, Durg, Bailadila, Bellary, Kudremukh,
(II) Mica mines:
Ajmer, Beawar, Nellore, Gaya, Hazaribagh
(III) Coal mines:
Raniganj, Jharia, Bokaro, Talcher, Korba, Singrauli, Singareni, Neyvali
(IV) Oil Fields:
Digboi, Naharkatia, Mumbai High, Bassien, Kalol, Ankaleshwar
(V) Bauxite Deposits:
The Amarkantak plateau, Maikal hills, The plateau region of Bilaspur-Katni
Orissa Panchpatmali deposits in Koraput district
(VI) Mica deposits:
The Chota Nagpur plateau,  Koderma Gaya-Hazaribagh belt of Jharkhand, Ajmer, Nellore mica belt
Power Plants:
(Locating and Labelling only)
(a) Thermal :
Namrup, Talcher, Singrauli, Harduaganj, Korba, Uran, Ramagundam, Vijaywada, Tuticorin
(b) Nuclear:
Narora, Rawat Bhata, Kakrapara, Tarapur, Kaiga, Kalpakkam
Geography L6 - Manufacturing Industries
Locating and Labelling Only
(1) Cotton Textile Industries:
Mumbai, Indore, Ahmedabad, Surat, Kanpur, Coimbatore, Madurai
(2) Iron and Steel Plants:
Burnpur, Durgapur, Bokaro, Jamshedpur, Raurkela, Bhilai, Vijaynagar. Bhadravati, Vishakhapatnam, Salem
(3) Software Technology Parks:
Mohali, Noida, Jaipur, Gandhinagar, Indore, Mumbai, Pune, Kolkata, Bhubaneshwar, Vishakhapatnam, Hyderabad, Bangaluru, Mysore, Chennai, Thiruvananthapuram
Geogrpahy L7 - Lifelines of National Economy
Identification Only
Golden Quadrilateral, North-South Corridor, East-West Corridor.
National Highways:
NH-1, NH-2, NH-7
Locating and Labelling:
Major Ports:
Kandla, Mumbai, Jawahar Lal Nehru Port Trust (JNPT) Nav Sheva, Marmagao, New Mangalore, Kochi,
Tuticorin, Chennai, Vishakhapatnam, Paradip, Haldia, Kolkata
International Airports:
Amritsar (Raja Sansi), Delhi (Indira Gandhi International), Mumbai (Chhatrapati Shivaji)
Thiruvananthapuram (Nedimbacherry), Chennai (Meenam Bakkam), Kolkata (Netaji Subhash Chandra Bose), Hyderabad (Rajiv Gandhi),